Advocating for Inclusivity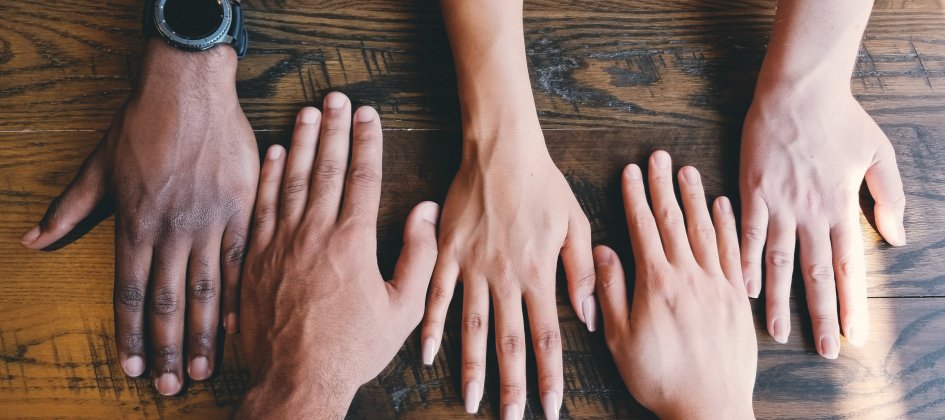 INMM takes significant steps to embrace the diversity of its industry and membership

As associations have become more cognizant of the need to pursue diversity, equity, and inclusion (DEI) initiatives that will strengthen their organizations and ensure a welcoming environment for all their members, many have begun developing structures to implement DEI plans in their work. One such group is the Institute of Nuclear Materials Management (INMM), an international professional society dedicated to the safe stewardship of nuclear and other radioactive materials and related technologies.
With over 1,000 members, INMM strives to provide opportunities for engagement and connection not just in the U.S. but around the globe, making efforts for inclusion particularly important. In 2021, INMM was honored with the Association Headquarters Red Chair Award for Great Strides in Diversity, Equity, and Inclusion (DEI), in part due to its formation of a diversity committee to develop programs and meet the needs of underrepresented groups.
Creating a DEI Committee
When developing a strategic plan in 2017, INMM found that the gender diversity of its membership didn't reflect that of the field of nuclear materials management at large, which includes many women, students, and international participants. It joined the Gender Champions in Nuclear Policy, an organization that works toward gender equity through efforts like the Panel Parity Pledge, which states that members will avoid appearing on single-gender panels whenever possible.
The association went on to determine in July 2020 that diversity efforts for all underrepresented groups should be on the agenda at every board meeting, and in response, it formed the Diversity Working Group as a membership subcommittee later that year. In November 2021, the DEI Committee was formalized, and the six-member collection of volunteers is now working on its charter, goals, and objectives. Currently, the committee, chaired by Ana C. Raffo-Caiado and co-chaired by Tracey-Ann Wellington, functions as a liaison between INMM's members and its committees; ensures there is a DEI Committee member on each of INMM's other committees; and seeks grants to fund membership and annual attendance fees for members of underrepresented groups and regions.
Applying for Grants to Improve Access
Susan Pepper, President of INMM and Chair of the Nonproliferation and National Security Department at Brookhaven National Laboratory (BNL), became involved in diversity issues in the nuclear management field, particularly working to reach out to historically Black colleges and universities (HBCUs), through her work at BNL. "At Brookhaven, we were engaged in outreach efforts to HBCUs, so it seemed like a natural extension to try to do that with INMM," Pepper said.
One thing that can prohibit members of underrepresented groups from joining associations and attending meetings is cost, so subsidizing memberships and meeting fees can go a long way toward increasing access. But an association doesn't necessarily have to try to foot the bill itself. To increase diversity at INMM's annual meeting, the organization applied for and was awarded a $10,000 grant from the Nuclear Threat Initiative (NTI). "That was very successful," Pepper said. "We had about 30 or 40 people, both professionals and students, who were able to attend our meeting who wouldn't otherwise have been able to attend."
Grant funding can also be applied to broader initiatives. INMM was awarded a $125,000 grant from the Carnegie Corporation, which it will use to create a robust mentorship program that will match people at various stages of their careers with INMM members to work on a project that will help the mentees advance professionally. The mentorship, which includes attendance at the organization's annual meetings, will also provide guidance in starting an INMM chapter. People from countries in Africa, Eastern Europe, and other regions may not have the same resources to establish groups, so in areas that do have more limited resources, mentors will be poised to offer assistance with things like planning meetings and workshops, applying for their own grants, and implementing best practices on inclusion and representation.
Maintaining Momentum for an Inclusive Future
When developing a DEI program, it's important that an organization not exceed its reach in planning new projects, so in the short term, INMM's DEI committee is focusing on its roles as an intra-organization liaison and a grant administrator. "We want to make sure that the things that we are doing are sustainable," Pepper said. "And we don't want to overload the DEI Committee, because we want them to be successful, and we also hope to make lasting relationships with the sponsors we've connected with."
There are additional changes to come in the future, however. According to Elizabeth Franks, CAE, Executive Director of INMM, one upcoming initiative that hasn't yet been formalized is an alteration in dues policy that will see members from developing countries paying a reduced fee; in some places, the full fee could be a significant portion of someone's income. "That will be based on the World Bank schedule of developing countries so the representatives of people from those countries would pay a dues amount that is in line with their gross domestic product so there is more equity in the dues fee," said Franks.
And in 2023, INMM will be co-hosting an international meeting in Austria with the European Safeguards Research and Development Association (ESARDA). The two groups held a virtual joint meeting in 2021, but this time, the meeting will be in person, and Franks anticipates it will be an opportunity for recruitment of more international attendees.
Ensuring a Welcoming Environment
Incorporating a DEI committee into an organization helps create a path toward making the organization stronger by offering equitable opportunities for all current and potential members, improving participation, knowledge gathering, and revenue.
What began with an initiative to support women in the industry by joining Gender Champions in Nuclear Policy has grown to supporting racial and regional diversity, and INMM continues to expand its efforts. Franks said that the 2021 annual meeting included a session about being more inclusive of the LGBTQ community, and she sees the organization making a sincere effort to be inclusive of all areas.
DEI work brings people together to create equity for individuals that will then improve an organization for everyone. "There's been a lot of support for our DEI initiatives," Pepper said. "People are enthusiastic about them."
Related Articles