Opens Pathways to Right the Wrongs: Committing to a More Inclusive Future in Academic Neurology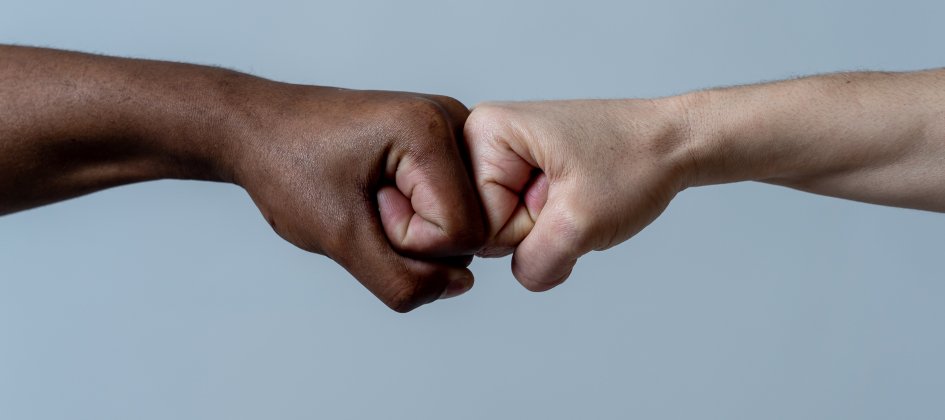 The world-wide protests after the death of George Floyd led many organizations to think deeply on how they view race and diversity, equity, and inclusion (DEI) initiatives. AH Client Partner the American Neurological Association (ANA) knew it needed to take dedicated steps to bring more inclusiveness and fairness to the association and to academic neurology as a whole.
Social Justice Symposium
"Given that its past was marred by systemic racism, the ANA is working hard to find new ways to rectify these exclusionary practices and is redoubling its efforts around inclusion and diversity by educating the neurological community and implementing organizational changes," ANA President, Justin C. McArthur, MBBS, MPH of Johns Hopkins University said in a press release.
To continue on this path, the ANA hosted the first event in its Social Justice Symposium, "The Impact of Social Injustice on Health Outcomes and Healthcare Delivery," prior to their 145th Annual Meeting in October 2020.
The Symposium held five different presentations ranging from understanding and preventing healthcare disparities, the pathophysiology of racism, and more. Additionally, attendees had the opportunity to participate in interactive breakout sessions designed to bring actionable steps to address inequity within academic neurology and neuroscience.  
By starting the 145th Annual Meeting with the Social Justice Symposium, Dr. McArthur says that ANA is showcasing its commitment to a more inclusive future.
"Our goal with this session is to explore what may be uncomfortable issues, confront our past, and challenge previously-held beliefs and practices," said Dr. McArthur. "We will identify actions that we can take as an organization, and as individuals, to make meaningful change for academics, practitioners and patients."
Social Justice Task Force
The ANA also established the Inclusion/Diversity/Equity/Anti-racism/Social Justice (IDEAS) Task Force, chaired and co-chaired by Allison Willis, MD, MD and Lesli Skolarus, MD, MS.
The IDEAS Task Force started its work in January 2021 and will audit each of ANA's committees to ensure that each is making social justice a priority in each committee. The Task Force will establish travel awards for trainees and junior faculty members from under-represented groups to attend ANA meetings.
The Task Force will also examine leadership and insist that leaders of academic neurology are educated in social justice issues.
The Task Force will develop programs and initiatives to educate academic neurologists and neuroscientists on issues of social justice and fostering professional environments based on inclusion and diversity.
A call for volunteers for the IDEAS Task Force was also distributed in November 2020.
Sponsoring DEI Education
From July to August 2020, the ANA and Johns Hopkins School of Medicine jointly hosted the ANA-JHU Social Justice Summer Series that reached out to its membership and the academic community to examine social justice problems, ask for feedback, and prepare for a path forward for the association, neurology, and neuroscience. 
The ANA will continue to deliver on its commitment to DEI by supporting a group of educational programs throughout 2020 and 2021. The first is the Dr. Audrey Penn Lectureship (named after Dr. Penn the first and only Black female president of ANA), which will be awarded to an ANA member who oversees research, program-building, or educational scholarship on healthcare disparities.
A Bright Path Forward
Tragic events demanded change, and the ANA has worked to heed that call with initiatives and programs committed to future that truly delivers on all aspects of DEI. By confronting the past, facilitating sometimes-uncomfortable but productive conversation, promoting a culture of social justice, and supporting programs that ensure equity in healthcare delivery, the ANA has its eye on ushering in a new age that values all people.
Discover more of AH's Client Partner Stories