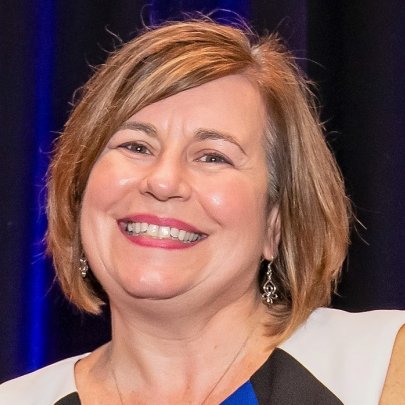 Stacy McManus, CEM
Senior Director of Industry Relations
Stacy currently services as the Senior Director, Industry Relations at Association Headquarters. She is a respected trade show and sponsorship leader with over 20 years of experience.
She received her Bachelor of Science degree from Temple University as well as an Innovation Strategy Certificate from Cornell University. Stacy began her career at an association management company more than twenty years ago and has a wealth of experience in the exhibits and sponsorship field. She served as an Associate Director, Exhibits working to support several clients before joining the American Thoracic Society (ATS) as the leader of their exhibit program. During her tenure with ATS, Stacy led the team that successfully grew their exhibit and  sponsorships revenue by 400%. She attributes the growth to developing relationships with industry partners, listening to their needs, and developing opportunities that benefit both industry and the association. She received two Presidential Commendations for her innovative work with the ATS.
Stacy served on the Board of Directors for the New York Chapter of the International Association of Expositions and Events (IAEE) as well as the Events Committee and served on the Education Committee for the national IAEE.  She's held the Certification in Exhibit Management from (IAEE) since 2003.
Stacy is a trusted speaker in the industry presenting at the Healthcare Exhibitors Association (HCEA), International Associations for Expositions and Events (IAEE), Impact XM, and the Greater Philadelphia Chapter of the  Professional Convention Management Association (GPPCMA).
Stacy is married with 2 children and loves to travel with family and friends to sunny beach locations especially  Exuma in the Bahamas. One of her hobbies includes making cold processed soap selling it with her husband at local farmers markets and craft events.