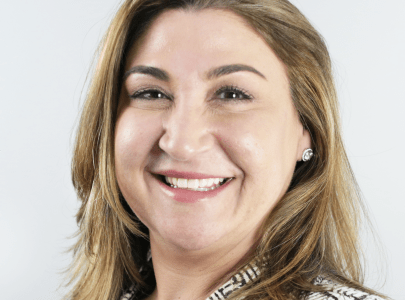 Sabina Gargiulo
Vice President of Industry Relations & Marketing
Sabina presides over AH's Industry Relations and MarCom Departments, is a member of the company's Traction and Foresight Committees and supports the corporate new business development function. Sabina is responsible for overseeing strategic goal-setting and activity for all clients across both departments, and drives AH's corporate MarCom efforts – residing over the AH brand and voice in the marketplace.
Sabina is an experienced conference producer with more than a decade of real-world experience in both the public and private sectors designing, directing and producing business conferences for Fortune 500 and 1,000 companies on an array of subjects, targeting diverse industries and markets for both B2B and B2C audiences.

For years, Sabina specialized in the field of product development and innovation, marketing, market research, and customer engagement strategies and comes to AH with a strong background in marketing, brand building, sponsorship sales, business development, conference production and digital media strategy.
Sabina lives in New Jersey with her two beautiful daughters and husband. In her spare time, she enjoys cooking, gardening, watching true crime stories and relaxing at her beach house on the Jersey Shore.