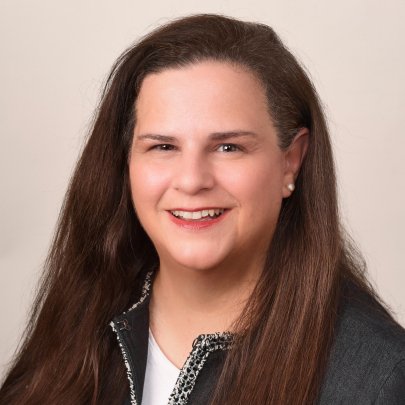 Beth Mauro
Senior Director of Client Services
Beth Mauro joined AH in 2015, bringing 25+ years of association, meetings, publication, and marketing management skills to the table. As Senior Director of Client Services, Beth is dedicated to creating high functioning teams that deliver superior service to client partners. Among her duties are segment leadership for the Corporate and Entrepreneurial verticals and liaison to AH's team of 30+ meeting professionals. She also manages the annual AH Leadership Forum and is co-chair of the AH Foresight Committee.
Throughout her career, Beth has specialized in launching and reinventing meetings. At AH, she worked with the Commission for Case Manager Certification to launch the CCMC New World Symposium and led the relaunch of the JPMA Show, a hybrid event for suppliers and expectant parents presented by the Juvenile Product Manufacturers Association.
Prior to joining AH, Beth served as Director, Event Marketing for FW Media, where she managed the marketing and creative teams responsible for a diversified portfolio of 35 trade, professional, and consumer events. Her company Mauro Barry Communications provided consulting services to AMCs, trade associations, and professional organizations on a wide range of association functions. An editor and freelance writer, she has authored over 100 articles for trade and consumer publications. Her first foray into association management was as the Director, Communications and Education for the Home Sewing Association
Beth has served on the boards of New York Women in Communications, the Craft and Hobby Foundation and Bucks County Women's Initiative. A Pennsylvania native, she enjoys traveling, community service, and cooking with her teenage son.