Reaching More Members Using a Comprehensive Social Media Strategy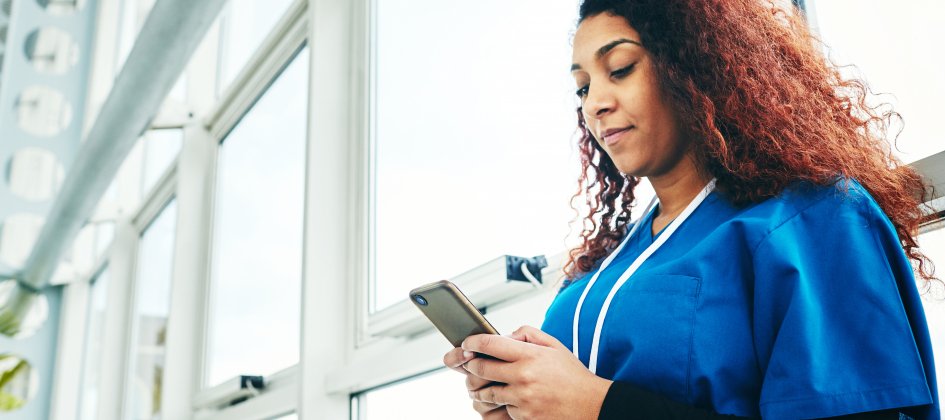 The Nurses Organization of Veterans Affairs (NOVA) is a nationwide, non-profit, professional organization of nurses who are employed by the Department of Veterans Affairs Medical Centers and Clinics. NOVA is dedicated to ensuring quality health care for United States Veterans, enhancing nursing educational opportunities, setting standards of excellence for VA nurses, increasing research opportunities and academic excellence in the VA, increasing communications among VA nurses, implementing effective recruitment and retention programs, and providing a strong voice for VA nurses and Veterans.
Because of strict communications guidelines for federal employees, NOVA membership may not be solicited or promoted in the workplace using VA email and during work hours. Any communications about NOVA must be forwarded from a NOVA member's personal email on their own time. As a result, NOVA communications were stunted and not yielding the results NOVA hoped in raising awareness of the organization and promoting membership. NOVA engaged AH to increase NOVA's social media presence and expand NOVA's membership recruitment program.
To overcome this unique challenge and expand NOVA's membership promotion to existing and prospective members, NOVA developed and executed a comprehensive social media campaign with targeted messaging tailored for the specific channel (e.g., Facebook, Twitter, Instagram, or LinkedIn).
The new strategy comprises different components: (1) a social media volunteer committee posts relevant industry content; (2) a National Nurses Week social media campaign featured NOVA members doing exceptional work on behalf of Veterans and their community; (3) weekly "Heard on the Hill" posts contain legislative updates and highlights from NOVA's advocacy efforts; (4) educational webinar content on relevant VA professional development topics is shared on social media and gated, requiring readers to provide contact information for access, which is then used to promote NOVA membership to the user. In addition, a paid social media advertising campaign of just $100 over 15 days was implemented using Facebook Core Audiences technology, which promoted NOVA membership and the NOVA Annual Meeting to individuals who fit the prospective member profile.
Within a year, NOVA's social media engagement increased significantly:
Facebook: +8.3%

Twitter: +14.7%

Instagram: +5.4%

LinkedIn: +40.6%
Paid Facebook advertisements reached more than 16,000 individuals and drove 140 clicks to NOVA's website, at a cost of just $0.71 per click, which is much lower than industry averages. The campaign was attributed to 25% of total conference registrations, with a total Return on Investment of $5,600 in conference revenue, all for just $100 in advertising expenses! Finally, social media marketing and gated lead generation page ads promoting NOVA webinars helped increase NOVA's nonmember prospect list by 46%.