Partnering with an Industry Relations Manager Boosts Sales and Creates New Revenue Streams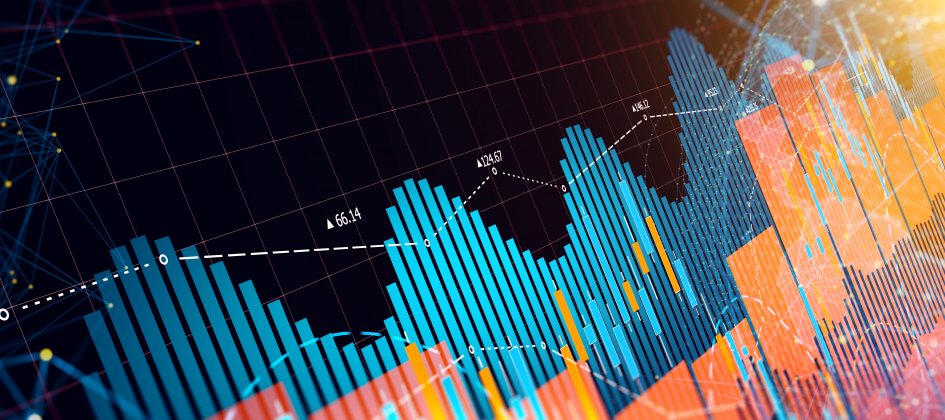 A goal that most associations strive to achieve year after year is increasing non-dues revenue. This revenue is what helps fund new programs and education, among other things, that ultimately help advance the cause and profession of the organization and its members.
Oftentimes, the executive director is tasked with growing non-dues revenue in addition to his or her other considerable responsibilities to the organization. This is most typical for associations with a small staff where limited resources mean multiple hate must be worn to help the association thrive. While it may seem like the executive director is qualified for this, they likely don't have a background in non-dues revenue or business development, and most certainly don't have the time to do it. Ideally, the person responsible for revenue should be a qualified, dedicated individual who can devote the time and resources to thoughtful growth.
The Board Call
One client of Association Headquarters (AH), the Osteoarthritis Research Society International (OARSI), was relying on their executive director to do their fundraising through sponsorship, advertisement, and exhibit sales for several years. During a board meeting, some of the volunteers voiced their concern for the executive director's time allocation and where they felt it could be better spent. OARSI's executive director educated the board on AH's ability to dedicate a sales team to positively impact the growth of the bottom line through advertising, exhibit, and sponsorship sales. The decision was made to hire the AH Industry Relations team to help grow non-dues revenue through a dedicated individual.
The Power of Professional Sales
The Industry Relations team at AH is a team of sales professionals who not only sell space in publications and booths and sponsorships at annual meetings, they also nurture relationships with potential industry partners and help to create new programs and opportunities for revenue streams. This team is solely responsible for bringing in revenue dollars. They don't have membership growth, registration growth, operations, or marketing on the brain. They are focused and immerse themselves in their clients' industries and professions, so they can help foster relationships that are long-lasting.
Because associations are bodies of knowledge typically devoted to a specific industry, it might seem like a background is in sales—not the industry in which a client works—could be a drawback. Indeed, there are many nuances to selling in any industry, such as recognizing the industry's priorities, identifying relevant sponsors and advertisers and understanding what options would be attractive to them. It might seem like someone who is a sales professional couldn't possible learn all there is to know about a specific industry to know who to sell to and what to sell. However, true industry relations professionals make an effort to set them and their clients up for success with a market analysis upon partnering.
Surveying the Market
A thorough market analysis uncovers things such as who are the industry's biggest influencers? What are the needs of those influencers and other industry partners? Who does the association need to reach? How can the efforts of the industry relations team benefit the cause of the association?
In addition to conducting a market analysis to answer these questions, the industry relations team also researches, builds lists, and works directly with volunteers to help fill in the blanks, providing them with a comprehensive understanding of the industry and how they will advance the association's mission. The industry relations manager creates and nurtures relationships with volunteers as their door into the industry; they know how to have these conversations and what questions to ask to be successful.
Industry Relations in Action
Noted earlier, connecting with industry stakeholders is a critical piece of a successful industry relations puzzle. This connection is particularly useful when selling for an annual meeting. A dedicated sales professional—as opposed to an overtaxed executive director—is able to take time to talk to their contacts about potential exhibit booths, advertising space, and branding opportunities. They gain a more in-depth understanding of the vendor's goals, helping them get the most out of their investment with the association. The industry relations manager asks questions such as: are you looking for leads? Do you want to connect with certain people? Are you creating brand awareness?
These and other questions help paint a full picture for the industry relations manager, who then makes recommendations about investments the vendor can make that will yield their desired results. In addition, the association benefits from satisfied vendors having the time and attention of a dedicated sales professional and seeing the association as a worthwhile investment.
That's exactly what happened for OARSI. After the first year of partnership with the Industry Relations team, the organization saw an impressive 19% increase in revenue and a 25% increase in the number of companies or organizations that participated in the association's World Congress. 
Following the positive results obtained in year one, OARSI leadership and the industry relations team set a new goal of showing growth in year two as well. Year two revenue increased an additional 14% and the number of organizations that participated or engaged in the World Congress increased another 25%.
OARSI's outcomes demonstrate that partnering with an industry relations manager can be the difference between an underperforming non-dues revenue initiative and non-dues revenue success. It also ensures that an association's executive staff are able to focus on the strategic and operational duties best suited for them. Before you task just anyone with your sales duties, consider what a dedicated industry relations manager can do for your association.