Outsourcing HR and Payroll for Operational Excellence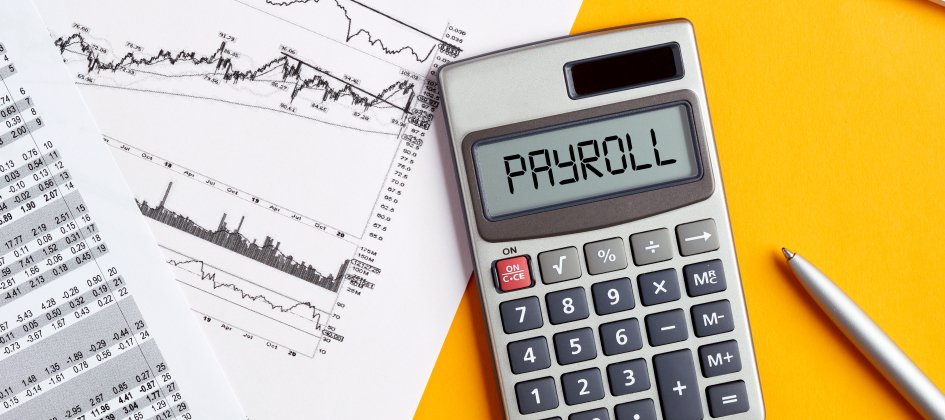 Engaging professional support for key functions creates time for strategic leadership
Association leaders are tasked with a wide range of responsibilities that assist them in guiding and growing their organizations. Some of these involve big-picture strategic leadership, while others are day-to-day concerns, like HR and payroll, that are essential to running a healthy association but can be complicated to manage and often take time away from focusing on the strategic leadership that will carry the organization forward.
Implementing efficiencies for tending to basic operations can create space for leaders to focus on their associations' broader goals, which is why AH Client Partners American Floral Endowment (AFE) and the Partnership for Academic Library Collaboration and Innovation (PALCI), both small non-profit organizations, chose to outsource portions of their operational workloads.
Handling Human Resources
HR management entails keeping up with changing laws, knowing the guidelines of the Equal Employment Opportunity Commission (EEOC), Americans with Disabilities Act (ADA), and Occupational Safety and Health Administration (OSHA), and taking care of everything from recruiting to maintaining an employee handbook. If an organization has a small staff, this can create an undue burden.
Eric Mason, Director of Human Resources at Association Headquarters (AH), sees outsourcing HR as a way not just to lessen that burden but to improve focus. "The main reason associations want to separate that HR piece is because executive directors are hired to lead the organization and work with the board," Mason said. "If they're responsible for things like HR, payroll, and accounting, that weighs heavily on them. Knowing that HR is taken care of allows them to focus on things like creating bigger initiatives to grow the organization."
Some of the benefits an association can reap from outsourcing its HR:
Establishing best practices: Many organizations haven't established multistep processes and documentation plans relating to employee disputes, workplace safety, and similar topics. "Even though clients are all different, there are basic best practices to ensure that they're compliant and putting in policies and procedures that they haven't had before," Mason said. Bringing in experienced HR professionals can help an association establish systems that can be maintained to ensure things continue to run smoothly in the long term.
Minimizing operational expenses: Debi Chedester, Executive Director of AFE, found that adding a member to her small staff of four employees just to take care of HR and payroll would be a financial burden. "It was more cost effective to engage and outsource these services with a professional management organization who had experienced employees in these areas, rather than to deal with potential staff turnover," Chedester said. "It was also cost effective for us not having additional administrative overhead in employee benefits."
Keeping up to date on HR laws: According to Mason, HR laws are changing all the time, and it can be difficult, not to mention time-consuming, to keep up. "The executive director doesn't have that HR experience, so they don't know what to look for," Mason said.
Streamlining employee reviews: Instead of creating a reviewing system from scratch, an association can take advantage of a streamlined method for reviews that has already been tested and put into practice by other associations.
Preparing the Payroll
Like HR, payroll can be unwieldy for a small organization's leadership to manage. Without the resources for or experience with payroll software, association leaders may find themselves trying to work from Excel spreadsheets, manually tracking employees' paid time off, or in a bind as a result of not keeping proper records in the past.
Payroll outsourcing isn't a one-size-fits-all situation, according to AH Payroll and Benefits Manager Jill Worthington. "Some associations like to be more hands-on, and some like to be more hands-off, and AH tailors its offerings to their specific wants and needs," Worthington said.
Some of the benefits an association can gain from outsourcing its payroll:
Simplifying timekeeping: A small organization may not have the resources for timekeeping software. By outsourcing payroll, an association can take advantage of automated systems like Time and Labor, which can track use-it-or-lose-it paid time off (PTO), allow employees to check how much time they have stored up, and avoid any concerns about Excel formulas being incorrect.
Complying with the latest tax information: Taxation rules are always changing, and keeping up with them can be a difficult juggling act. There are also nuances to tax laws that someone who isn't a payroll professional may not be aware of—like ensuring that remote employees are paying taxes in whatever state they're living in, even if that means changing their taxes for a six-month stint in a new location.
Improving employee benefits: "A lot of times, smaller organizations might not get support from benefits vendors, because they're too small," Worthington said. "But making sure they get the best rates is especially important, because they have limited budgets." When organizations outsource, they have someone advocating for them, going to market each year to make sure they get the lowest rates possible.
Taking care of the details: Small missteps can have big ramifications, so having a payroll professional confirm everything is by the book can be extremely helpful. "One of the first questions to ask a new organization is how many of their employees are hourly and how many are salaried," Mason said. Most organizations assume everyone is salaried, but if a position that might make more sense to be hourly, like an administrative assistant, is treated as salaried, an organization might find itself back-paying overtime. Outsourcing to someone who knows what details to look for can save a headache in the long term.
Additional Outsourcing Options
Human resources and payroll are just two categories where outsourcing might make the most sense for an association. When PALCI's programs and services expanded, the organization decided to outsource its Accounting in addition to its payroll and HR. Jill Morris, Executive Director of PALCI, attributed the organization's ability to provide new grants and programs to seeking outside accounting assistance.
"In our four years with AH, PALCI has seen its financial operations improve tremendously to become incredibly effective and efficient, with consistent reporting that meets our organization's needs," Morris said. "AH even assisted us in changing to a new online financial system that has saved the organization thousands of dollars over the years."
What Organizations Get in Return for Outsourcing
So what are the ultimate benefits of outsourcing HR and payroll? It really comes down to an organization prioritizing its time. Not being required to devote hours every week to handling administrative tasks gives organizations more flexibility. "I'm not trained in accounting or HR functions, therefore could not train such an employee," Chedester said. "Having experts handle these two areas has saved me an incredible amount of time, which allows me to focus on AFE's mission and goals."
And with some departments being handled outside the organization, that means employees can go directly to the hired company with personnel questions, further lowering the burden on the executive director. The executive director can also go straight to the hired company, rather than needing to deal directly with benefits providers who may not be familiar with their specific account.
"All of this allows executive directors time to strategize their leadership so they can focus on the organization at hand, which is what they're hired to do," Mason said.
Find out more about HR management at AH.