Making the Move to Digital Publishing: A Scientific Society's Success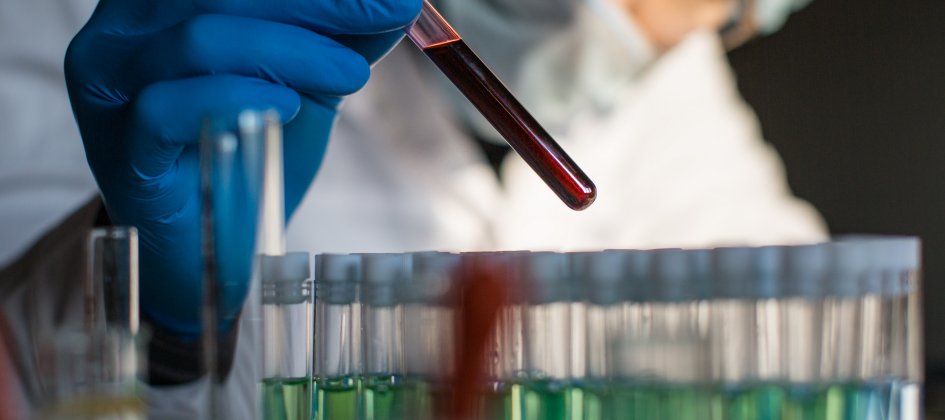 AH Client Partner the American Society for Histocompatibility and Immunogenetics (ASHI) was at a crossroads: reduce costs associated with producing its long-standing member publication, ASHI Quarterly, or shutter the magazine altogether. ASHI Quarterly had been an institution of the society featuring peer-reviewed scientific content accompanied by a quiz that could be completed for CE credits, member features that recount the beginnings of both their careers and the field in which they practice, as well as insights into other affiliated organizations. The publication was so beloved that many members kept libraries of every issue ever produced.
"It was clear that ASHI didn't want to step away from producing ASHI Quarterly," said Sarah Black, AH's Director of Content and Creative. "And, in good conscience, we knew it wasn't the best move for ASHI."
Association industry research consistently shows that publications rate as one of, if not the most valued benefits of membership. Discontinuing a key member benefit without introducing something with an equal perceived value is associated with an increase in negative sentiment from members and even a reduction in membership.
"We analyzed their financials and their overall production costs were low because they had a terrific set of volunteers producing content," said Black. "I'm a big proponent of print, but when you're considering ceasing publication altogether, tough decisions must be made. Where we knew we could make an impact was on their print and mailing expense, which would be significant for them and get the publication to at least a cost-neutral, if not profitable, position."
The Shift to Digital
 
The migration to a digital platform was swift. "In our second-to-last print edition, we included an announcement that ASHI Quarterly was going digital and to keep an eye out for a new reading experience," said Black. "The last print edition was also released on the digital platform so members got both experiences. We sent the link out via email with a how-to guide so members could experiment and prepare for the next digital-only issue."
There was some member feedback, both positive and negative, upon the news of the digital-only move, especially those who kept libraries of the print edition. "The positive feedback was 'this is great, thank you for modernizing our reading experience!'" said Black. "The digital platform works for this association's membership, who generally work in labs all day and are using computers. They're not toting a magazine with them into the lab, necessarily, so a digital edition wasn't too hard of a shift."
The members who really missed the print edition are able to download and print the issue from the digital platform, allowing them to continue adding to their libraries. "And, we did research print-on-demand options for those who were OK paying a premium for a nicely bound edition," said Black.
Another benefit of the move to digital: more optimization options for advertisers. Since the shift, advertisers have leveraged the platform to place custom URLs for products and events, providing increased advertiser value.
Insights and Metrics

Since it went digital, ASHI Quarterly readership has remained impressively strong. "We expect any publication to take a few issues for readers to get used to the platform," said Black. "For ASHI's publication, that took about three issues, and since then it's been our top-performing digital publication with hundreds of thousands of page views each year."
The metrics analyzed are particularly valuable to assist ASHI in assessing what content performs well and how readers are interacting with the publication. "For example, we know that the scientific content, which is the CE content, performs amazingly well," said Black. "But, surprisingly, we also know that the President's letter gets a great amount of traffic. We might not have assumed that without these metrics." ASHI also gets insights on link clicks in the issue, internal search terms, and time spent per page, in addition to other metrics.
"We're also able to tie metrics to certain ASHI initiatives, which is really valuable," said Black. "For example, they recently had a push to engage an audience from a specific continent and made the publication available to that audience. I saw an incredible uptick in traffic from that region in the publication, so we were able to say that access to ASHI Quarterly was something this audience utilized and was an effective engagement tool for the association."
While in-depth reader insights and content performance metrics are a byproduct of a digital publication, ASHI and their AH team didn't lose sight of the original goal of reducing costs. "Their overall savings were upwards of $20,000 annually, so we definitely accomplished the goal while still maintaining the publication and introducing some new features that made the digital experience a positive one for members, advertisers, and the association."
Learn more about content and publishing at AH.