Creating International Reach with an Association Partnership Program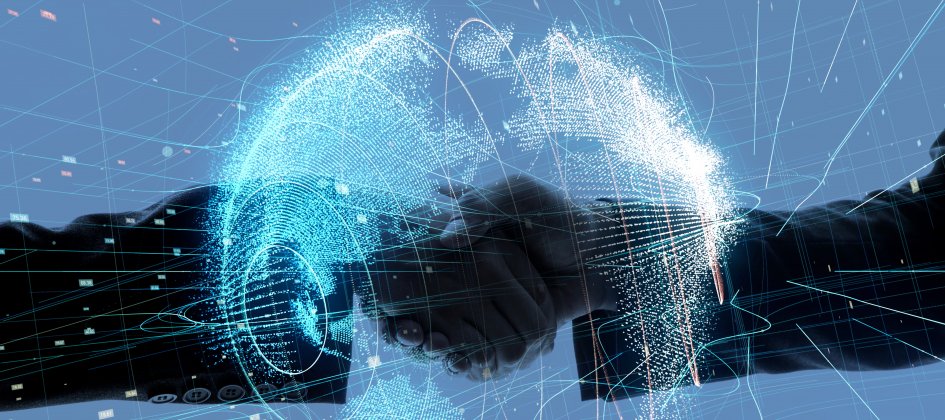 As memberships become increasingly global, representing diverse experiences, resources, and backgrounds, associations bridge that gap by bringing members together across cultures and, sometimes, oceans. AH Client Partner the American Society of Hand Therapists (ASHT) accomplished just that with their Companion Clinic Program, a unique opportunity for members to connect and learn from shared experiences. Their program embodies the power of association membership and the great work associations do every day for communities around the world.  
The ASHT Companion Clinic Program pairs a United States-based clinic or hand therapist with an individual in a developing country, providing a unique opportunity to create relationships between therapists practicing under a diverse set of circumstances.
Through regular communication, members pursue collaboration, clinical education and professional growth while promoting best practice in the field of hand therapy around the world. The Companion Clinic Program also offers members networking opportunities, the development of new skills and the satisfaction of actively assisting in the standardization of hand therapy (HT) practice on a global scale.
The cohorts are paired based on need, expertise and language following completion of a simple online survey. There are currently 20 active partnerships (40 participants), with international participants from all over the world, including Spain, India, Zimbabwe, Thailand, Qatar, Iran, South Africa and more!
Amy Todd and Maria Belén Sancho make up one of the many successful partnerships in the Companion Clinic Program. Amy, who practices in Georgia, has been an occupational therapist for 11 years, 10 of those in a busy hand clinic. She is currently working in the Upper Limb Program at Hanger Clinic, providing education to therapists, doctors, patients, families and communities about upper limb loss, prosthetics and rehabilitation. Amy sums it up by saying, "It is great fun."
As a member of ASHT, Amy saw the Companion Clinic Program was starting and expressed an interest in participating. Amy had been involved in international studies her whole life and in university, and often travels out of the country with her husband. Amy says, "We always stop at an occupational therapy or hand therapy clinic to make a connection and see other practices. It makes the world a little smaller and I learn so much with every interaction."
Belén, as she prefers to be called, started out as a nurse in a university hospital in Bilbao, an industrial port city in northern Spain. She recounts that her passion for rehabilitation led her to move to Madrid to obtain her degree. After finishing her studies, she returned to Bilbao and started to work in the rehabilitation department in a small hospital. Many of the patients she encountered were manual workers with upper limb injuries such as tendon injuries or amputations. She found that HT was a little-known specialty in Spain, which motivated her to collaborate with the Spanish Hand Therapist Association to evaluate the academic HT courses being taught in Spain. Today, HT is becoming better known and more in demand, with hand surgeons working in tandem with hand therapists to achieve the best results for their patients.
Belén has recently started her own practice and came across information about the Companion Clinic Program while browsing the ASHT website. She says, "When I saw the opportunity to join the Companion Clinic Program, I thought that it was a good opportunity to share my doubts and learn about my passion."
Communication
In a world of ever-changing technological advancements, connecting with people around the globe is now easy, fast and often inexpensive. Amy and Belén communicate mostly using WhatsApp, a free smartphone app that uses the internet to send text messages, make voice and video calls and share files such as images, documents and other media. They note that WhatsApp is easily accessible and has a nice interface.
Belén has found that WhatsApp has been particularly convenient to address clinical questions and doubts. Text messages are swapped multiple times a week, and video chats or phone calls a couple times a month when they have more time. They also share interesting journal articles with each other by email.
Collaboration
Amy and Belén both wholeheartedly agree that participating in the Companion Clinic Program has been a positive experience for their professional growth. For Amy, her partnership with Belén keeps her connected to the clinic life. She says, "Belén has shown me some interesting treatment modalities that I wish I had known a long time ago but can share with therapists I interact with for them to use." Amy also notes that this partnership has increased her involvement with HT literature. They have had interesting conversations about sensory testing methods and about treating thumb basilar joint osteoarthritis from a stability perspective.
As the only hand therapist in her clinic, Belén especially appreciates having a colleague with whom she can talk about work-related issues and problems. Belén says, "Amy is my 'rescuer;' she always helps me when I have a doubt or when I need information about something. She dedicates her time to explain things that are completely new for me, and she always sends me a lot of information."
Friendship
The Companion Clinic Program can offer an experience beyond professional collaboration. Amy and Belén have gained a friend in each other, something they had not anticipated when they first signed up to participate. When Belén started her own practice, Amy sent presents to Spain for Belén's clinic. Belén recounts, "I was really excited and grateful for all her kindness and helpfulness. I feel lucky to have Amy as my partner and I hope to meet her in person before too long." In a similar sentiment, Amy says of Belén, "I have gained a wonderful friend."
Participate
When asked what they would say to other practitioners who are interested in the program but have not yet signed up, Belén said, "I would fully recommend the experience without any doubt. It is more than a partnership. It is worthy in many aspects, not just a partnership." Amy agrees empathically, "Do it! Building an international community is so important, now more than ever, and it is so interesting to learn other ways to do therapy."
Participants in the Companion Clinic Program also earn CEUs to be applied toward CHT recertification under the Hand Therapy Certification Commission. Prospective U.S. participants must be a current full or associate member of ASHT or have at least one member employed by the prospective clinic. Not all therapists in the clinic need to be ASHT members to participate in the sharing of information, and individual members working alone in a clinic are also eligible. ASHT members who are currently in an academic setting or retired from practice are eligible as well and encouraged to participate. Your experience and expertise are needed!
Reprinted with permission from the ASHT Times, Volume 26, Issue 4. Written by By Emi Ito, OTR/L, BCPR CHT, CLT, CEAS