How the Society for Scholarly Publishing Team's Foresight Led To A Year-Round, Lucrative New Product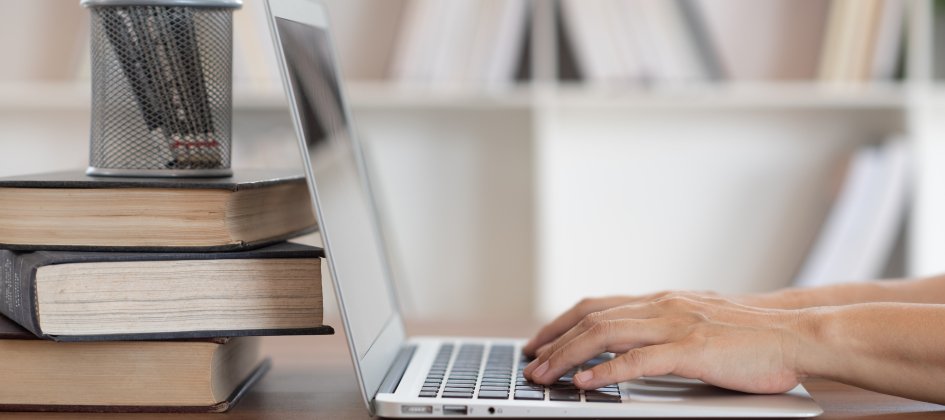 Due to the COVID-19 pandemic, many associations were facing difficult choices with annual meetings in 2020. While the Society for Scholarly Publishing (SSP) made the decision to cancel theirs, how would they handle the loss of revenue?
Using Strategy to Diversify Revenue
Canceling the annual meeting in May 2020 gave SSP's team the extra bandwidth through the summer to develop something that would diversify their revenue. Christina DeRose, SSP's Industry Relations Manager, had been ruminating on an idea about reimagining SSP's service directory as a digital product, tailored uniquely to the scholarly and academic publishing industry. "SSP offers more than most associations, but we had already decided we needed to work on some fresh products for our members," said DeRose.
The idea was to create something that would capture both industry suppliers and members and be an improvement on the existing services directory. This product would be a separate hub that would not only house sponsored listings of industry suppliers and professionals and events, but also be an outlet for the industry writers who regularly submit requests to write posts for SSP's influential blog, The Scholarly Kitchen—which doesn't publish sponsored content. Now, however, these writers could be offered the opportunity to provide sponsored content on the buyer's guide instead. The content is written by advertisers and posts can be scheduled as far out as a year in advance.
DeRose and SSP's Executive Director, Melanie Dolechek, began to flesh out the idea to present to the SSP's Board of Directors. "It was a creative process, but everything was approached and executed in a strategic way," said DeRose. The SSP board approved.
Developing a New Association Product
"Our industry is unique and knowing the players in the industry was important in designing this," said DeRose. "Before we did anything, we needed to know: are we duplicating something that is already out there? Or is there a real need for it?"
The first step was a SWOT (Strengths, Weaknesses, Opportunities, and Threats) analysis, in which it was determined that there was a gap in the industry that they could fill.
Next, it was time to begin working with the SSP Advancement Committee to determine what exact shape the website should take. The committee helped them to identify categories of vendors and what information would be helpful to include in listings, as well as brainstorm a unique name for the site that would be an industry catchall. "Solutions Source for Scholarly Communications" won out, and would be branded with SSP's colors.
It was then time to develop the price points. Tiered packages were created, with some allowing for a simple listing (name, contact information, one event posting, image, logo, summary) or bigger packages (with more event postings, article posts, video posts, etc.). The intent was to keep the cost and value-aligned with what an exhibitor might spend at an in-person event.
"At first the committee was concerned about the price points, thinking they might not be competitive," said DeRose," but I explained that these costs are comparable to what exhibitors would spend for one-time, in-person events. Here, it's the same cost but they get year-round visibility."
The last step was to select a platform and build the site. By Labor Day, they were ready for a soft launch/beta test.
Engaging Your Membership
For the soft launch, instead of just informing the membership of this new product, SSP set up a basic listing for every organizational member for free as a benefit of their membership tier — then sent an email to inform them, allowing them to populate it, and to buy upgraded options if they desired. According to DeRose, this allowed them to identify quirks and bugs and get ahead of what was not working before the full launch at the beginning of November.
"With anything that's new, you have a certain number of people who will say, 'Sure, I'll give it a try,'" said DeRose. "It takes time and work, but you have to come from a strategic place, and make it clear to the board that it will not create huge revenue the minute it launches. Instead, you feed it over the years and capture revenue over time."
The team also utilized the SSP weekly member newsletter to promote the product, as well as content and social media.
The results were a resounding success: The website reached its revenue goal in the first month.
While the revenue doesn't replace that typically generated from SSP's annual meeting, it creates an additional, solid source of year-round revenue that will benefit SSP for years to come — a sponsorship strategy highlighted in DeRose's 2021 prediction for non-dues revenue.
"It's important to have foresight," DeRose said. "If you don't have places for your association clients to innovate and evolve, they can lose out on opportunities to build a buffer in uncertain times and new sources of non-dues revenue."