Demonstrating Value Drives Membership Growth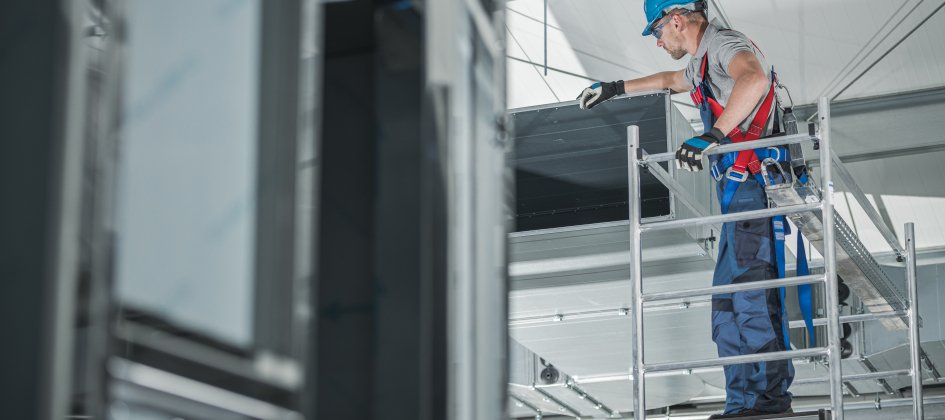 A benefits campaign and industry demand yield higher member retention rates and record membership growth
Associations seeking to grow their membership often focus on new members or prospects, but retaining existing members is equally important to longevity. How can associations address both the need to recruit new members and the desire to retain existing members? Ensure that the value and benefits of membership are clear. Associations that create a compelling value proposition are more likely to have current members stay and have success at recruiting new members.
AH Client Partners, the Controlled Release Society (CRS) and the National Air Duct Cleaners Association (NADCA) each demonstrated their value propositions to prospects and existing members in different ways, but both approaches led to impressive membership growth and retention rates.
Prime-Time Member Benefits
Membership growth had been an existing priority for CRS, but an opportunity to address membership presented itself in 2020 when CRS leaders received feedback that members lacked clarity on what their benefits entailed. In response, CRS created a new member packet that greeted new members and detailed the benefits of CRS membership.
To address the full membership and ensure that all CRS benefits got their moment in the spotlight, CRS created The Buzz, a monthly electronic communication that highlights three member benefits. It includes videos from the CRS President or a CRS peer highlighting their work or what their group has been working on.
"The Buzz is something that everybody clicks on," said Gabrielle Copperwheat, Chief Executive Officer for CRS. "CRS noticed members started attending the webinars more, and we noticed that they started checking on the focus groups, all those things that they may not have realized were available previously." Creating so much awareness makes it possible for satisfied members to discuss CRS and its programming with their own networks, becoming valuable word-of-mouth advertisers for the society.
In addition to increasing awareness of the benefits available to members, CRS embarked on a mission to create more opportunities for engagement and community-building by developing a set of focus groups within the society. The six special interest groups are separated by specialties such as ocular delivery, oral delivery, and more.
"Developing those focus groups and having access to them tied to membership has really turned around members' interest," said Copperwheat. "Now they have a forum to discuss their specialty and their progress with like-people."
Every CRS member can join as many focus groups as they want to learn more about those specialties.
CRS's efforts to showcase member benefits and create exclusive opportunities for members to connect have yielded impressive results: Since 2019 CRS membership has grown from 936 to 1,353 active members in 2021.
Creating Industry Demand
While CRS's success came in the form of educating members about benefits, NADCA created demand with their industry's customers by educating them about the industry certifications that demonstrate a commitment to an industry standard. Not only does this approach support members' businesses—as certification is a condition of membership—but it supports the association's mission of promoting and advocating for the highest quality and ethical services in the industry.
From 2012 to 2020, NADCA saw a 66% increase in those earning the Certified Ventilation Inspector exam and a 68% increase in those completing the Air Systems Cleaning Specialist (ASCS) certification. NADCA requires that regular member companies have at least one ASCS certified employee on staff.
With a membership of trained and certified professionals and a mission to support high-quality and ethical services, it's natural that NADCA would embark on a campaign to market the value of certifications to the end users making hiring decisions affecting NADCA members: architects, engineers, spec writers, and facility managers.
The association partnered with the Construction Specification Institute (CSI) and developed its own general specification document—a document common in construction and engineering that outlines the technical standards for a project or service and includes the process and procedures that should generally be adhered to in order to meet the specification requirements. NADCA's general specification requires that an ASCS be responsible for the job, leading the bid winner to understand the requirement for adherence to ACR, The NADCA Standard. Because the specification language calls for NADCA-certified technicians to perform the work, NADCA is creating demand for professionals who hold NADCA certifications and ensuring that NADCA members win these job bids. This is an indirect membership acquisition tactic and the association is playing a longer, more sustainable game. Rather than direct acquisition efforts and "join now" promotions, the association had the foresight to understand the bigger picture and build an enduring membership proposition.
NADCA also hired a full-time Standards and Specifications Marketing Manager, whose sole job is to get NADCA's General Specification document into the hand of end users (architects, engineers, facility managers and spec writers) and teaches them how to use it.
"This has been highly successful and has helped NADCA members win more large-scale commercial work," said Jodi Araujo, CEM, Chief Executive Officer for NADCA.
Through these efforts NADCA continues to break retention records with a renewal rate of 94% in 2020 with a total of 1,318 members.
Discover more about membership services at AH.