Communication Proves Key for the Return to In-Person Events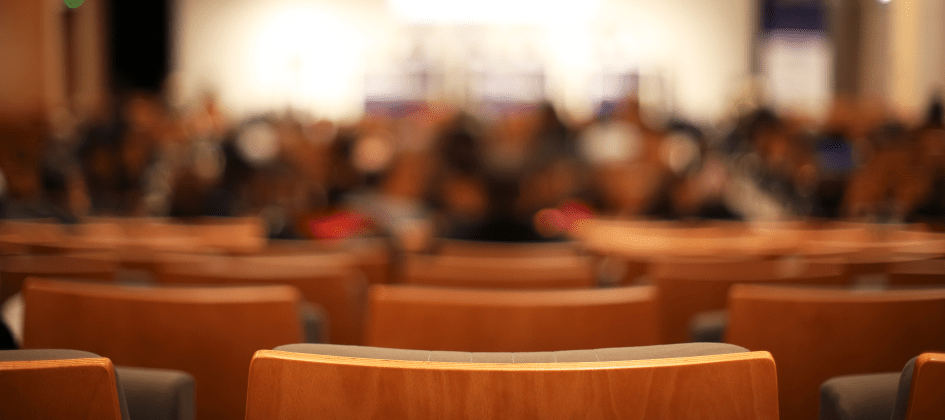 The National Air Duct Cleaners Association held a socially distant, in-person meeting that had all the hallmarks of a large event, in a smaller package.
As society inches toward returning to the in-person gatherings that have been sorely missed for the past year, associations have started to scrutinize how and when they too might be able to welcome their members and attendees back to in-person events and conferences.
For the National Air Duct Cleaners Association (NADCA), that was March 2021, when they chose to pioneer the return to in-person meetings with their annual meeting held in Fort Lauderdale, Florida. Through a series of serious conversations, considerations about safety, and deep-dive on what NADCA's philosophy on meetings is, the association managed to hold a successful in-person event.
The Path to In-Person
When planning season for events occurring in the first quarter of 2021 rolled around, many associations were having conversations around pivoting to virtual events or already made the decision to go virtual. NADCA's board considered all options early on, including whether the event could be successfully executed in a virtual format, though the preference was for an in-person meeting
"We spoke to NADCA membership, asked whether they would come to an in-person meeting, and considered their feelings about COVID-19 as a deciding factor for their attendance," NADCA's Meeting Manager, Ashton Hald, CMP, DES, said.
NADCA had an existing contract with the conference venue and the membership was fairly vocal about wanting to meet in person, so NADCA's Board of Directors decided to take the virtual option off the table. The desire of members to be together making personal connections, and the Zoom fatigue plaguing most individuals after a year of video conferencing and virtual learning were two key factors weighed heavily by the Board. But the most important was whether the meeting could be held safely with extensive COVID safety protocols in place. 
NADCA's meeting team at AH worked with the Fort Lauderdale Marriott Harbor Beach Resort & Spa to understand what the event might look like with the appropriate safety measures in place. "Even though our meeting would be different from those that took place before the pandemic and there would certainly be a financial implication to the association,  the decision to move forward was a must," Hald said. "From there we were committed to ensuring safety was the focus of all planning and decision making. ."
Developing Safety Protocols
Once planning started, Hald and her team discovered that there was no centralized place to find information about safety protocols.
"There were only a handful of mandated rules, but the rest were just recommendations. The CDC's guidelines were different from the state, which was different from the city, which was different from the county, and even different than the hotel," Hald said. "We had to look at all recommendations and guidelines and determine how to create a learning environment that allowed attendees to feel safely distanced and able to focus on the key components of the meeting. 
NADCA's meeting team built the safety plan from the ground up and as they learned, the plan evolved. The safety protocols included:
Limited attendance to 250 total attendees due to capacity limits and social distancing requirements.

Daily self-certification questionnaires required for entry. 

Temperature checks conducted consistently before and during the event. 

Masks required for all attendees inside the hotel, in the meeting/convention space, and outdoors. 

Elimination of select social events that are traditionally held at each conference, such as the welcome reception and golf outing.

No onsite exhibit hall, per county requirements.

Strict adherence to social distancing requirements throughout the event.

Restructure of the conference program to consolidate sessions, opening up additional meeting space for overflow seating to keep in line with social distancing while still allowing for the maximum of 250 attendees (The additional meeting room was called the "Side Stage" and NADCA live-streamed the speakers to this overflow room – this was communicated on the website and during the registration process so attendees were aware of their seating assignments in advance of confirming their registration.)

Hand sanitizer stations throughout the conference and common areas. 

Food and beverages provided in a contactless manner (i.e., prepackaged food, prepackaged silverware, no self-serve buffets). 

Sanctuary seating where attendees could be sure that their seat and their space was safe and untouched by other attendees.
Pioneering Success
Being among the first to hold an in-person event meant that NADCA's meeting team had to lay the foundation for safety protocols while working with the state, county, and local jurisdiction requirements. The team managed to deliver a positive, safe experience for attendees after a difficult year.
Learn more about AH Meetings & Events