06 November 2019
Topic(s)
non-dues revenue
sponsorship, exhibit & advertising sales
meetings & events
It is becoming more common for associations to book their event venues several years in advance. While this may garner preferable event dates and locations, it can be difficult to account for growth – especially if it's sudden or unexpected. 
At AH, Industry Relations Managers are charged with driving event exhibit and sponsorship revenue. In December, one of AH's Client Partners sold out their exhibit hall within 3 weeks of its prospectus being released! While this was a terrific accomplishment and a testament to the success of the event, it did make selling a bit more difficult. Organizations that normally had a physical presence year after year, were suddenly left without a space in the hall. To ensure that revenue was not lost, IR utilized a few different experiential sponsorships that created a win-win solution for both the association and the sponsors: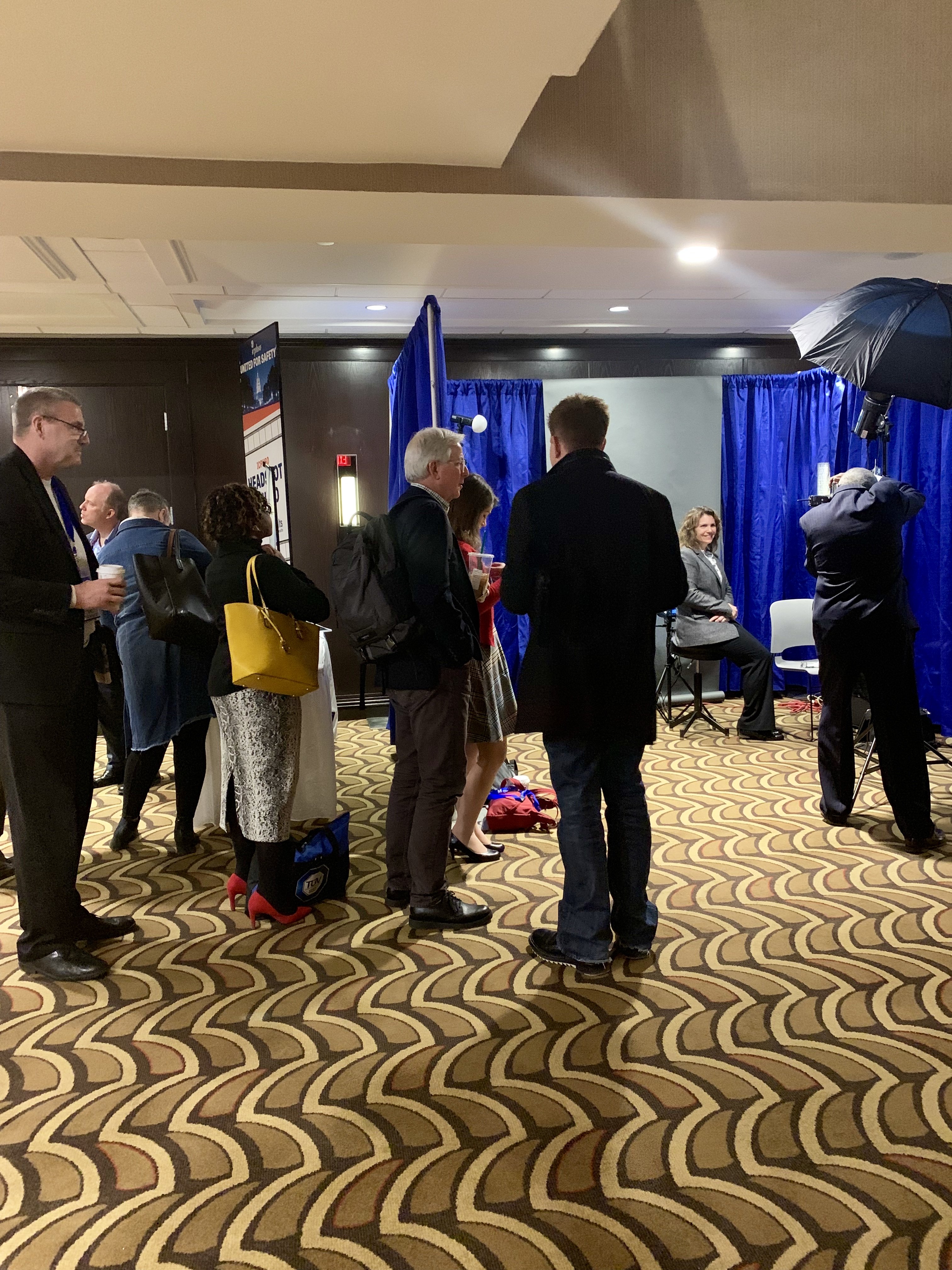 Headshot Studio – Placed directly outside the exhibit hall, this opportunity allowed the sponsor to have the physical presence they would have had in the hall, while also providing a valuable service to attendees. The sponsorship allowed the organization to chat with participants while they reserved their appointment and included a lead capture element to help bolster the sponsor's ROI.

Charging Lounge – Unlike traditional charging kiosks, this branded station provided a dedicated area for attendees to sit down, catch on up emails, and network – all while conveniently receiving a power boost. The sponsor made the most of the opportunity by positioning a retractable banner in the lounge along with some promotional literature. An LCD monitor was set up with a custom, promotional video on loop, created by the sponsor and geared toward the event audience.
Shoe Shine Station – What a way to make an impression! This opportunity included a custom shoe shine station with the sponsor's branding. Participants sat on a regal chair while having their shoes polished and shined courtesy of the sponsor. This made for a memorable experience and great photo opportunity for social media promotion. The key to this type of sponsorship is knowing the attendee profile. If attendees typically dress business to business casual, this station is a great way to create a buzz!

Wellness Lounge – With more and more organizations citing wellness as one of their core values, a Wellness Lounge is a great way to tie into corporate responsibility. Again, this sponsorship provided a physical footprint outside of the exhibit hall. The semi-private area included two massage chairs and therapists. Attendees were able to sign-up for a 15-minute massage and refresh themselves with flavored water. The event venue even placed red film on the overhead lighting in the area to incorporate with the sponsors branding. Retractable banners allowed the sponsor to promote their services while also acknowledging wellness as part of their corporate values. Two messages that definitely made an impression.
In these examples, having a proactive Industry Relations Manager to discuss options and partnership goals with the organizations created a mechanism for collaboration and ultimately helped the association exceed their revenue goal for the event.