Celebrating associations' influence on a healthy society
06 January 2022
It's easy for those in the association space to speak about their association's mission. However, what those members may not realize is that they are part of a system of organizations making a significant collective impact on society. From research funding to professional certifications that protect consumers, continuing education that advances science and industries that impact people around the world, and advocacy for better and more accessible health care, associations are a driving force in helping to improve the world around us.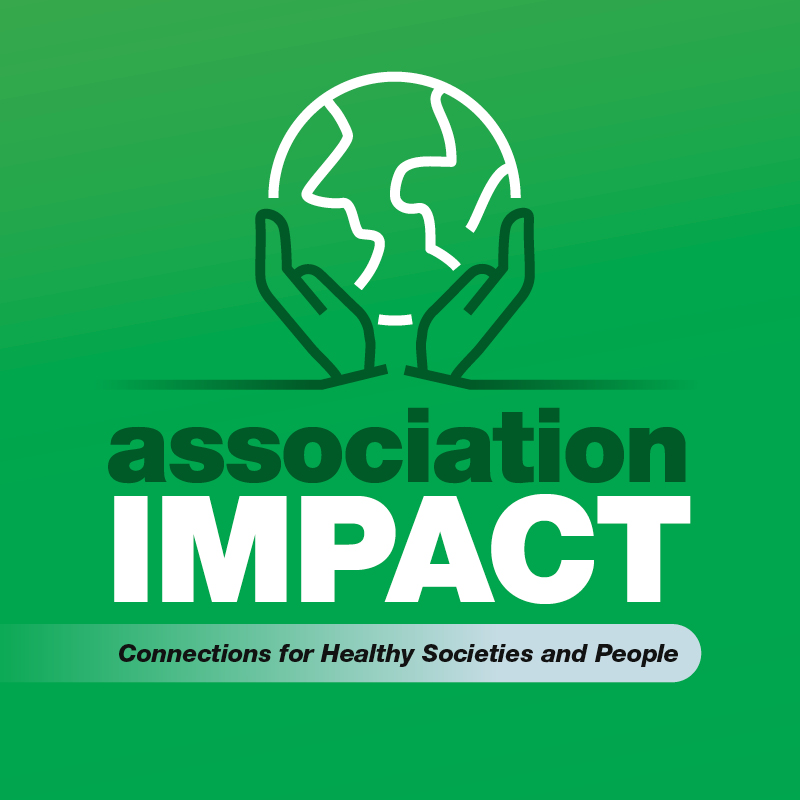 In 2022, AH is shining a light on the remarkable impact associations make on society, recognizing associations through the settings and systems outlined by the US government's Healthy People 2030 initiative, which "sets data-driven national objectives to improve health and well-being over the next decade."
"The extent to which associations drive social health is easily overlooked," said Robert Waller Jr., CAE, AH's President and CEO. "At the very core of most healthcare-related associations is the sharing of research and providing education to improve patient outcomes. The information exchange leverages the collective knowledge and cutting-edge research to ensure that healthcare practitioners are providing their patients with world-class treatments."
Association Impact was created to highlight the many contributions of associations in building a better, healthier society—contributions that might otherwise go unnoticed.
With 63,866 trade and professional associations and 1,237,094 charitable and philanthropic organizations in America, it's undeniable that these organizations would play a part in creating a healthy society.
 
Creating Connections
Association Impact highlights associations' contributions to society among select settings and systems within the well-established social determinants of health—the conditions in the places people live and work that ultimately affect their health and quality of life. Settings and systems include:
Community

Environmental health

Global health

Health care and policy

Technology

Hospital and emergency services

Public health infrastructure

Schools

Home and workplace
Highlighting associations' contributions in the context of the settings and systems in which they make their impact underscores the great work associations do and connects them to the real-world ways people might interact with or benefit from associations' missions.
"Oftentimes, the work of associations is not widely acknowledged or understood despite the fact that everyday people interact with, are influenced by, or make decisions about what to purchase or where to obtain medical care based upon the work of such organizations," said Mike Dwyer, CAE, AH's Chief Executive Relationship Officer. "This campaign was inspired by a desire to recognize and celebrate associations in a way that helps the general public see and understand the broad contributions associations make to society."
Each month, one setting or system will be featured, along with associations within that setting or system. The campaign culminates in June to align with World Environment Day on June 5, 2022, a day of recognition set forth by the United Nations Environment Programme (UNEP). The observance calls for sweeping global change to policies and choices to enable healthier, more environmentally friendly living around the world.
As volunteer-led organizations, associations are powered by collective expertise and drive to affect change in industries and society—that drive is what Association Impact is all about. All associations are invited to participate in Association Impact by sharing and celebrating their contributions to society.